Image
Image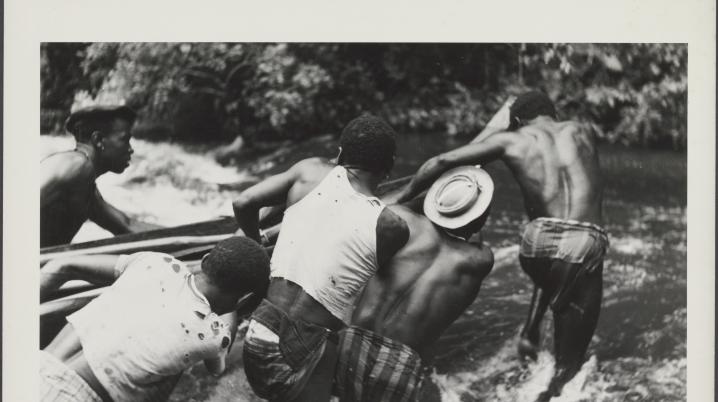 Discipline
Heritage
Archives
Visual Arts
Unique Dutch-Surinamese Heritage on Display
Photographs from the 1950s and 1960s of population groups from Suriname, such as the Maroons, now in Utrecht on display
Update: due to the recent measures to prevent the spread of Covid-19, the exhibition of Het Utrechts Archief will be closed from Sunday 19 December until at least January 14, 2022. 
Since 14 November 2021 the photo exhibition Verborgen koloniaal erfgoed terug naar het volk is on display at the Utrecht Archives. The exhibition was created by the Wooko Makandie Foundation and shows images from the 1950s and 1960s from the archives of the Moravian Church (collection Utrecht Archives), and of biologist Con Bruijning from the collection of the National Archives of the Netherlands.

Bruijning's Collection
In 1952 prof. dr. C.F.A. (Con) Bruijning (1919-2004) took part in a medical-biological expedition to the Tapanahony-Paloemeu area in the interior of Suriname. Other than scientific material, this trip resulted in a unique series of photographs. Bruijning's collection is rich in portraits and photos of population groups from Suriname, such as the Maroons (descendants of Africans who fled the colonial Dutch forced labour plantations and established independent communities in the interior rainforests) and the indigenous population of Suriname. Bruijning also photographed those who lived in and around Paramaribo, as well as a large variety of landscapes, animals and city views.
Media
Image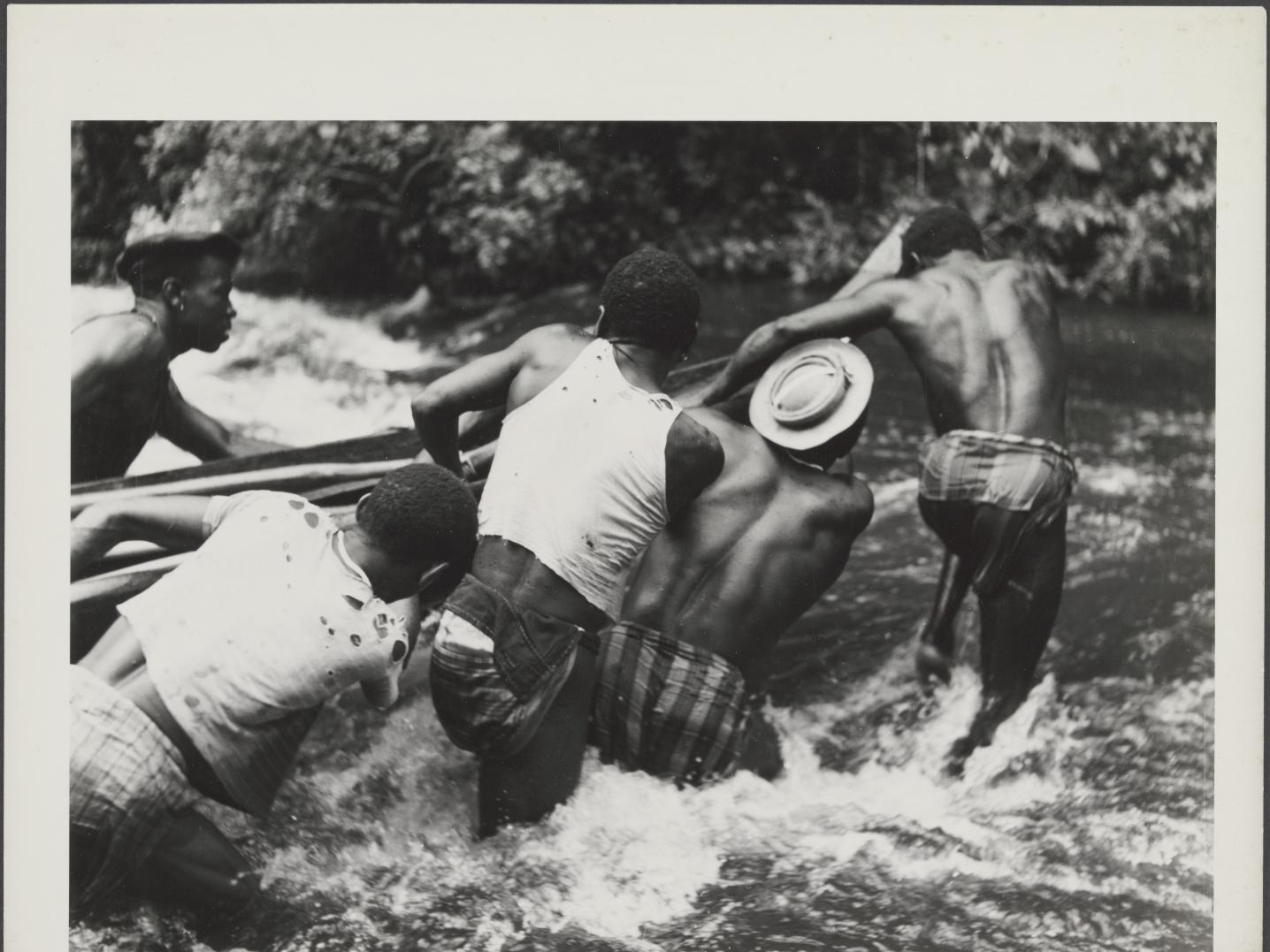 Digitization of the Collection
Within the International Heritage Cooperation Programme, the first part of this photo collection has been digitized. The digital files have been made available to the Wooko Makandie Foundation, which is committed to the preservation of specifically the Aukan Maroon peoples heritage. Last summer, one of the board members of the foundation took a selection of the photos (back) to the interior of Suriname. Although Bruijning's photos have been published in books and appeared in exhibitions before, the people in the photos usually did not get to see them.
Utrecht, Tilburg, French Guiana, Suriname
The stories collected in Suriname are on display in Utrecht until 9 January 2022, after which the exhibition will travel further to Tilburg, French Guiana and Suriname. The National Archives of the Netherlands collaborates with the Wooko Makandie Foundation and other parties to make the Bruijning photo collection more accessible with the knowledge and experiences of the communities.