Sharing Stories on Contested Histories 2021 – The Embassy Edition
18 Staff members of Embassies from focus and partner countries around the world participated in the training Sharing Stories on Contested Histories.
In 2018, 2019 and 2021, the Cultural Heritage Agency of the Netherlands and the Reinwardt Academy jointly organised the international training Sharing Stories on Contested Histories. This training, aimed at young heritage professionals, originated from the need to gain more expertise on the engagement with contested heritage and explores approaches and tools available to present contested heritage from multiple perspectives. Because of its success, various policy officers at the Netherlands Embassies asked for a similar training. Not only did the urgency of the theme emerge in their own activities and responsibilities, but they were also genuinely interested in the question of how to create multiperspectivity in their practice as cultural attachés.
The Golden Coach
Several partner institutions presented their dilemma's and challenges regarding the representation of the many new voices in the discussion on heritage. Senior curator Annemarie de Wildt of the Amsterdam Museum asked the participants who needs to be 'at the table' when the future of the Golden Coach – now on display at the museum – is discussed to present the King with an advice when the loan is returned in February 2022. The participants discussed whether the museum is right to take a more activist position and provoke rather than neutrally present the "facts". And should the museum pay more attention to the "silent majority"?

Media
Image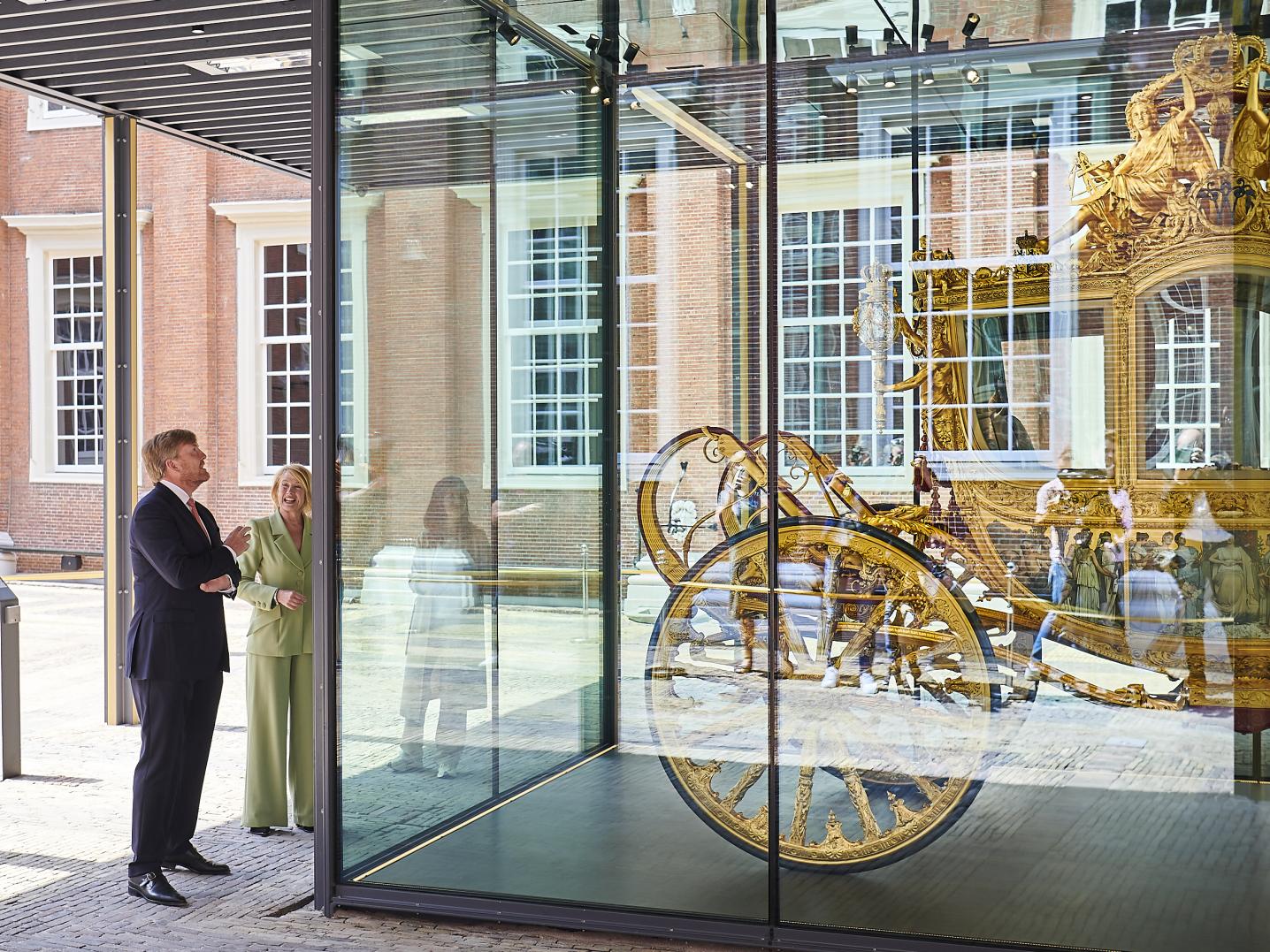 Archival viewpoints
Professor of archival studies Charles Jeurgens reflected on the explicit and implicit perspectives that are contained in the 125 kilometres of files and documents that the National Archive has collected. They are structured by the official viewpoints of the state authorities and officials, which determines the information that they contain. But the archivists who managed the documents add their professional and cultural filters, like, for instance, the traditional position of the man as head of the household. How do you deal with these sometimes outdated perspectives?

Slavery Exhibition
Earlier this year the Rijksmuseum presented the Slavery exhibition and Maria Holtrop, a member of the curatorial team, discussed many of the dilemmas the team encountered in the making of this groundbreaking project. It gave an interesting insight into the international contacts of the Rijksmuseum, some of which the participating diplomats are also working with.
New Insights and Reflection
The participants had ample room for discussion and exchange of ideas and experiences. Next to all the new insights, this is why the training was so successful: it gave the policy officers a chance to reflect on one's own practice and ideas.