Russia: Archive cooperation revealed long-lost documents
Valuable documents have been found in Moscow witnessing the story of Soviet prisoners of war held in the Amersfoort concentration camp in the Netherlands.
More than 45,000 prisoners were held in Camp Amersfoort during the Second World War. These included resistance fighters, Jews, communists, Jehovah's Witnesses, American citizens, (alleged) criminals such as black market traders and a group of 100 Soviet prisoners of war. These Soviet prisoners, originally from Central Asian regions of the USSR, arrived in Amersfoort on 27 September 1941 and were treated extremely badly by the Nazi guards. After twenty-three of them had died of starvation, exhaustion and ill-treatment, the remaining group of 77 was executed on 9 April 1942, this being the second largest mass execution in the Netherlands. Very little is known about them; some (yet limited) information is contained in diaries and memoirs of fellow prisoners. Unfortunately, the names of all but a few of the Soviet prisoners have up to now remained unknown.
Media
Image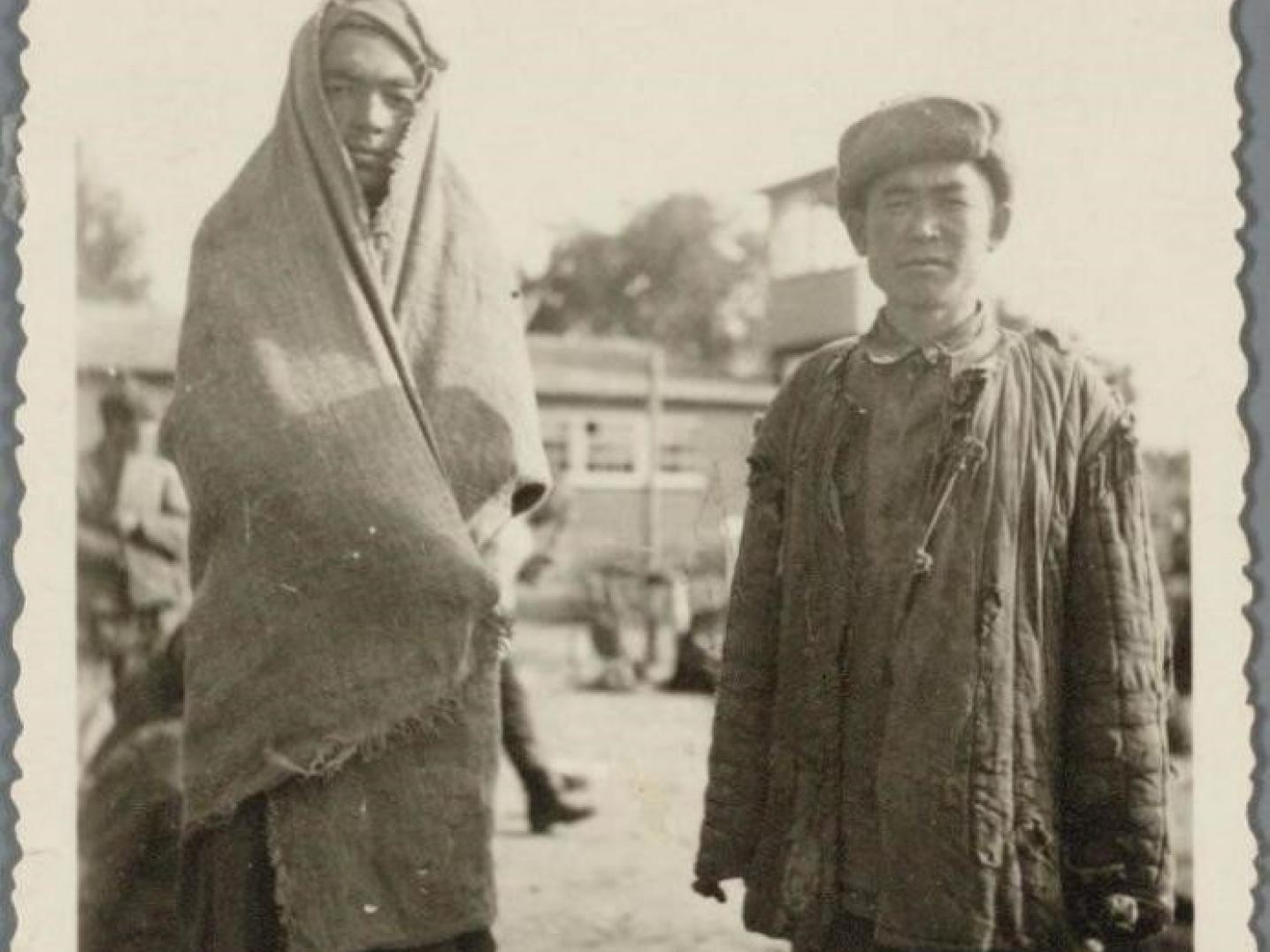 International collaboration on difficult shared heritage
On 11 March 1947, some personal belongings found during the reburial of these prisoners of war were handed over to the USSR Embassy in the Netherlands, as well as a photo album and death records. Supposedly, this material was later sent to Moscow. At the request of the Camp Amersfoort Museum, the Netherlands Embassy in Moscow sent enquiries to five different military and civil archives in Russia asking them to search for the above material. One of them, the State Archive of the Russian Federation (GA RF), reported that the USSR Embassy in the Netherlands had indeed forwarded the material received from the Dutch authorities to Moscow, and some of it has been found in GA RF: lists of prisoners of war and their personal data. There are also a couple of photos, a driver's license and other items. This can be a start of a joint project including a publication; copies of the documents will become part of the museum's collection.