From colonial labour to future opportunities: New perspectives for the coal mining heritage in Sawahlunto (Indonesia)
Image
Image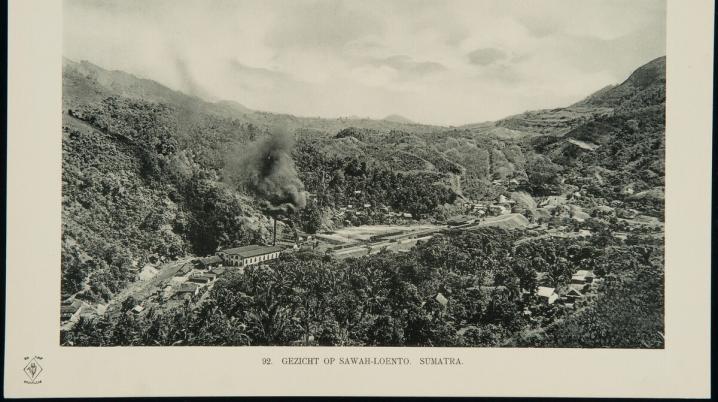 From colonial labour to future opportunities: New perspectives for the coal mining heritage in Sawahlunto (Indonesia)
A talk that will delve into the past, present and potential futures of Sawahlunto's coal mining heritage.
UNESCO recently listed the Ombilin coal mining heritage in the city of Sawahlunto in Indonesia as a World Heritage Site. This showcases an important example of technological pioneering, that also speaks to the violence of Dutch colonial rule. In this talk, we will delve into the past, present and potential futures of Sawahlunto's coal mining heritage. Through the lens of the heritage cooperation between Indonesian and Dutch historians & heritage specialists.
Relevance for today and the future
The history of the city of Sawahlunto is deeply entangled with the Dutch colonial past: the Ombilin coal mine in Sawahlunto was developed by the Dutch East Indies' government in the late 19th century and early 20th century to extract, process and transport coal. The Ombilin site represents an important example of technological pioneering. But it also shows the harsh working conditions during Dutch colonial rule, given that the company relied on forced labour. Sawahlunto's existence base has gradually decreased since the mines' closure in 2002. Today, the city is exploring how the existing coal mining heritage can be put to use to tackle current needs. This involves looking back at its history, but also at the current socio-economic and environmental challenges. In the past few years, Indonesia and the Netherlands have been working together to understand the history of this coal mining heritage and its relevance for today and for the future.
Speakers
During this talk, Indonesian and Dutch historians and heritage specialists will share and discuss the results of their cooperation and explore possibilities for further collaboration. With:
Prof. Erwiza Erman, principal researcher, Indonesian Institute of Sciences (LIPI)
Rahmat Gino Sea Games, head historical remains and museums, Municipality of Sawahlunto
Sevly Eka Putri, head historical remains, Municipality of Sawahlunto
Margaret Leidelmeijer, independent researcher and coordinator, Knowledge Center and Exhibitions at the Indies Commemoration Center (The Hague)
Jean-Paul Corten, senior policy officer, Rijksdienst voor het Cultureel Erfgoed / Cultural Heritage Agency of the Netherlands
The moderator of this event is Remco Raben, professor of colonial and postcolonial cultural history and literature, University of Amsterdam.
Practical information   
This is a live online event.  
When: Thursday 21st of October, 11:00-12:30 (Central European Time), 16:00-17:30 (Jakarta Time)
How to join: No need to register, simply click on the following link at the starting time mentioned above.