1.9 million sources on slavery and slave trade online
The newly digitized material includes scans from the Dutch West India Company, the Middelburg Commerce Company, the Society of Suriname and the Society of Berbi
On 23 April 2021 the outgoing Minister of Education, Culture and Science Ms Ingrid van Engelshoven launched a new web page on the website of the National Archives of the Netherlands. Visitors to this page will find an overview of approximately 1.9 million digitized archival records about the Dutch involvement in the history of slavery. The digitized material includes scans from the Dutch West India Company, the Middelburg Commerce Company, the Society of Suriname and the Society of Berbice. The archives of the Dutch West India Company and the Middelburg Commerce Company were inscribed on UNESCO's Memory of the World Register in 2011 in recognition of their historical value.
Media
Image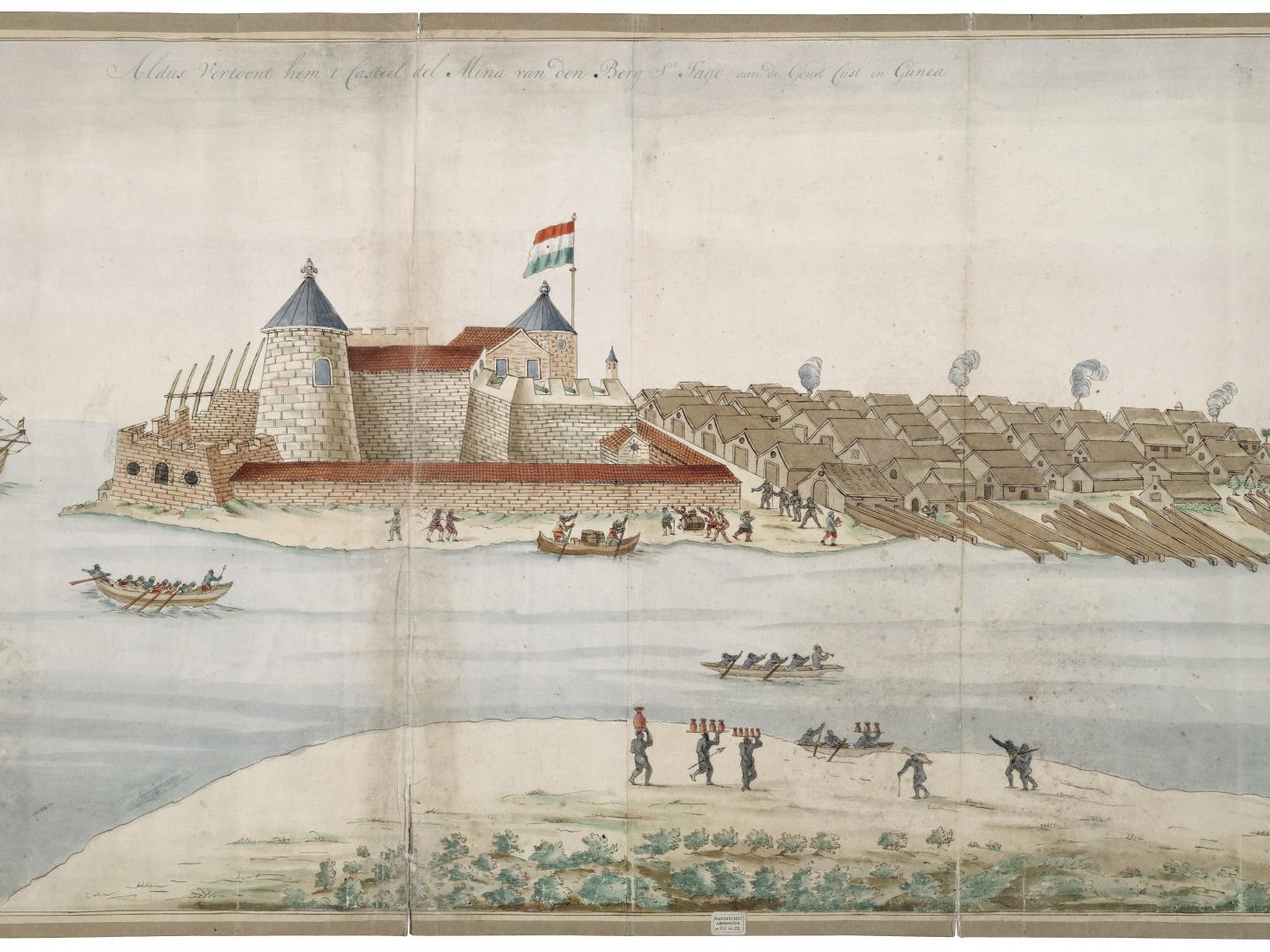 Sources on slavery and the slave trade
The launch took place during the symposium entitled 'Sources on slavery and the slave trade', which was organized by the Rijksmuseum, the National Archives of the Netherlands and the KB, the national library of the Netherlands. The theme web page is the final result of a large-scale project of the Metamorfoze program, the Netherlands' national program for the preservation of paper heritage, in association with the National Archives of the Netherlands and the KB. These parties have been working alongside nine heritage organizations from the Netherlands, United Kingdom, Guyana, and Suriname since 2013 to digitize archives on the subject of slavery and the slave trade. After eight years of preservation work and digitization, the web page now enables everyone who is interested to study the archives online.
Research opportunities
The launch of the web page provides online access to a wealth of important sources of information for research into the Dutch involvement in slavery and the history of the plantations. The digitized archival material consists of special sources, including ships' logbooks, shipment overviews, invoices, plantation lists, and letters from every tier of society. It also includes archives that had previously been assumed to be lost, such as part of the archive of Fort Elmina on the Dutch Gold Coast/Dutch Guinea (a portion of contemporary Ghana), which came to light during this program. This archive is part of the famous Prize Papers, which were captured by English privateers and ended up in London. Much of the material has never been studied before, but it gives an accurate impression of the slave trade and day-to-day life in the various colonies.