Suriname
About
Read our COVID-19 Information for cooperation with Suriname
Suriname and the Netherlands
With a population of barely 600,000 and a surface area that is 5 times bigger than the Netherlands, Suriname is not a densely populated country. Density plays its part in a different way: 95% of the country is forest, which makes Suriname the world's most densely forested country. The Surinamese population consists of diverse groups in terms of ethnicity, religion, culture and origins. The majority of the population lives in Paramaribo, the capital city, where most of the cultural activities take place.
A complex relationship
Suriname and the Netherlands are linked by more than 300 years of (post)colonial history. This history has made the relationship between the two countries complex and often difficult. Read more about the colonial history of the Netherlands and Suriname, and Suriname's independence in 1975 here. Since 1975 many Surinamese people migrated to the Netherlands, resulting in an active Surinamese diaspora in the Netherlands and an ongoing cultural exchange between the two countries. Cultural cooperation is a perfect tool to address the complex relationship between the Netherlands and Suriname and to probe its future. It is important for cultural professionals from the Netherlands who wish to carry out a project in Suriname to keep in mind that mutual exchange and cooperation is very important in order to make a project work. This means that finding the right Surinamese partner is key. The Dutch embassy in Paramaribo is a good starting point for this.
Suriname is one of the 23 focal countries in the international cultural policy of the Netherlands in 2021-2024. The current Surinamese government is willing to team up with the Netherlands to examine possibilities for mutual exchange and cooperation between the two countries. Art and culture have an important role in the further development of the diplomatic relationship between the two countries. Read more… 
Information & advice
Would you like to receive more information regarding opportunities for cultural exchange with Suriname? Feel free to contact our Focal Countries Desk with your questions. We can inform you about the latest developments in the country, relevant contacts and cultural venues.
Further reading
Advisor
|
Image
Image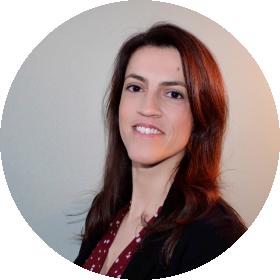 Josine Backus
Role
Advisor - Focal Countries | Brazil
Email
j.backus

[at]

dutchculture.nl
|
Year:
Suriname at a glance
13 registered activities in 2021
featuring 12 artists


Number of activities
12 months (2021)


Activities by
discipline in 2021


|
Frequently asked questions
FAQ (frequently asked questions)
Where can I find funding within the Netherlands?

In the Netherlands, the means for international cultural cooperation are delegated to the national funds. The fund that works for your art form or discipline, has one or several subsidy schemes for internationalization. To make sure the program fits your project, contact the advisors of the fund before starting the process of application. These are funds:

Creative Industries Fund NL
for Design, Creative Industries, Architecture, Digital Culture

> Grant Program for Internationalization

Mondriaan Fund
for Visual Arts

> Subsidy for foreign contemporary art platforms to present work by Dutch(-based) living artists. Invited artists can also apply.

> Travel grants to travel to foreign contemporary art platforms for a lecture, workshop or performance.

Performing Arts Fund
for Performing Arts (theatre, dance, music, opera)

> Grants for foreign organizations to invite Dutch(-based) artists

> Internationalization grants for Dutch(-based) artists

Dutch Film Fund
for Audiovisual media, Film, Documentary

The Film Fund has several subsidy schemes to support co-productions and distribution (film & documentary).

Dutch Foundation for Literature
The Dutch Foundation for Literature has several subsidies for internationalization:

> Translation grants for foreign publishers

Cultural Participation Fund
for Communal arts, cooperation, projects with non-professionals

> The development grant within the international cooperation scheme by the Cultural Participation Fund is available for all disciplines and designated for finding partners abroad.

Netherlands Enterprise Agency
for the Creative Industries

Looking for more funding options? DutchCulture's Cultural Mobility Funding Guide offers the most complete overview of funding possibilities for international mobility and exchange for artists and cultural professionals in the Netherlands.

Where can I find funding within Suriname?

The funding possibilities within Surinam are limited. However, the Dutch embassy in Suriname has some budget available for cultural makers. It is also advisable to contact the DutchCulture advisor on Suriname for more information on this.

How can I promote my work in Suriname?

It is advisable to connect with local professionals working in your discipline in Suriname to broaden your network and share experiences and knowledge. Also, many cultural professionals from The Netherlands have working experience in Suriname, so it might be useful to contact them and hear about their experiences. For connections and recommendations, you can always get in touch with DutchCulture.

Make sure to contact the Dutch Embassy in Paramaribo to inform them about your projects, and do not forget to let DutchCulture know! This way you will be included in our database and become part of our network.

What sort of visa do I need for travelling to Suriname?

To enter Suriname you need an E-visa. You can only purchase the E-visa online via the Surinamese consulate. Visit this website for all the topical information about visa applications.

How can I find a residency, stage to peform, exhibition space?

DutchCulture has an online database that makers can turn to for details about Dutch cultural events that took place internationally. This, of course, also includes Dutch events that took place within Suriname. This database could be a good starting point to find interesting venues and exhibition spaces, professionals in the Surinamese cultural field and Dutch makers who have experience with organizing projects in Suriname.

TransArtists is a great research tool for finding residencies in Suriname. TransArtists is a programme that was developed by DutchCulture which monitors the worldwide network of residencies, including Suriname.

In order to successfully build an international career, and in order to find sustainable partners in a country, it is always wise to spend more than a few days somewhere. Residencies, that can last from a couple of weeks up to several months, can help you achieve this. Tembe Art Studio and Art Center Botopasi are interesting residencies in Suriname to check out.

In case you want to accomplish a project within the discipline of theatre and dance, On Stage Performing Arts is an interesting venue to look up. This is a great spot for exchange and building your network within the field of dance and theatre. On a smaller scale, this also counts for the cultural Surinamese organization ArtLab.